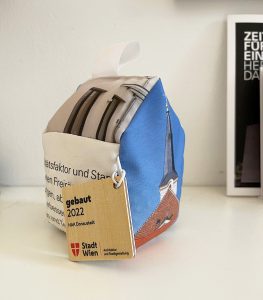 our redesign of the "Neuapostolische Kirche Donaustadt" – New Apostiolic Church Donaustadt was awarded with the architectural prize "gebaut 2022" – Built 2022 by the City of Vienna.
This award recognizes high-quality, innovative, inspiring and exemplary projects, which also contribute to social sustainability and climate protection.
"the rennovation is almost impossible to surpass in elegance
Irene Lundström MA 19 (department of architecture and urban design) in her laudatory speech.
Award ceremony on June 6th at Planungswerkstatt, 1010 Vienna and following exhibition in the facilities of the department.